A new acquisition in Critical Care Department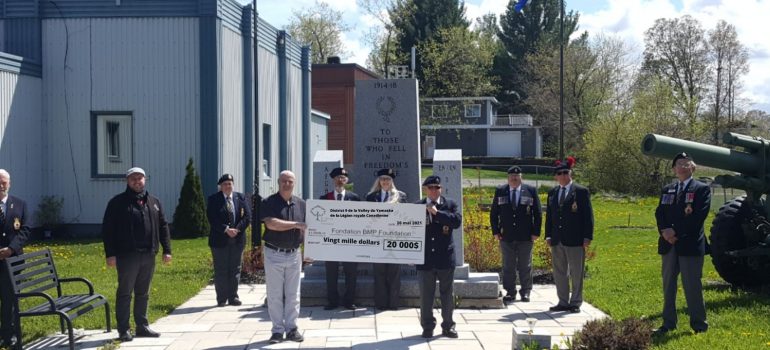 The Cowansville Legion is donating $20,000 to the Brome-Missisquoi-Perkins Foundation for the purchase of new technology that can be defined in three words: efficiency, safety and connectivity. The biggest challenges in the field of intensive care are the length of hospital stay, the lack of constant monitoring of the patient, the cost of hospitalization, the number of readmissions following the stay, falls in the hospital environment as well as all types of complications with respect to positioning during their passage. The solution found is the acquisition of 5 Hill-Rom® beds, one of which will be fully paid for with the Legion's donation, which includes the new therapeutic technology Progressa Bed®.
Critical care will be more specialized and patients will be able to take advantage of various benefits. Let's talk about these, one particular advantage is positioning and here are the different forms: positioning for optimal breathing, tilting according to specific needs, the sitting position, the position to help getting up as well as a positioning to improve walking. The patient's daily life will be improved and especially the hospitalization time will be greatly reduced. The bed can also take the weight of the patient, reduce the risk of nosocomial infections, muscle atrophy and bedsores, but above all reduce the time in hospital.
The safety aspect is reinforced by the integrated alarm when the patient is repositioned for different reasons related to their health condition. This product has a concept of its own called Mobility is Life® which aims to accelerate patient recovery and improve patient outcomes. StayInPlace® technology is another benefit to this tool as it allows the bed to recline when the patient sits down.
The BMP Hospital team will be able to enjoy the benefits of these advantages and care will be easier than ever since the positioning is done exclusively with the feet.
The Brome-Missisquoi-Perkins Foundation would like to thank the Cowansville Legion for making this project a reality. Special thanks to all of the following Legions: Brome (23), Waterloo-Shefford (77), Cowansville (99), Sutton (158), Iberville (263), Philipsburg (82), Branch Auxiliary Lady (77) and District 9 Yamaska Valley.