Our team
The BMP Foundation is privileged to benefit from the commitment of its team and the members of the Board of Directors.
Office Staff
Board of Directors - Executive Committee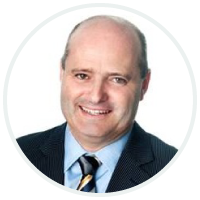 Me Patrick Boucher
President
Associate LB Avocats Inc.
Patrick is a senior partner at LB Avocats and is renowned for his rigor and his keen sense of strategy. A teacher, trainer and author, he also places great importance on his social involvement. As a member of the BMP Foundation's Board of Directors for several years, Patrick became President in 2020.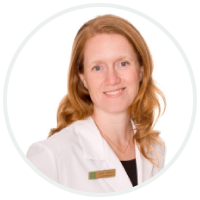 Julie Coderre
Vice-president
Pharmacist – Owner
Pharmacie Jean Coutu Cowansville
A pharmacist since 1997, Julie has owned the Jean Coutu Pharmacy in Cowansville since 2001. Very active in her community, Julie has been involved in many committees related to her profession over the years. Her commitment to the BMP Foundation is in line with one of her top priorities: providing access to to care for her community.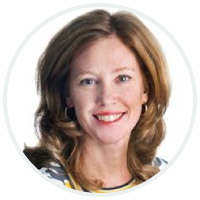 Catharie Béchamp
Secretary
President Sylkanica
Catharie has worked in telecommunications internationally. With her husband, she contributes to charitable organizations via her Sylkanica Foundation. As a member of the Board of Directors, Catharie wants to ensure that patient receive quality care.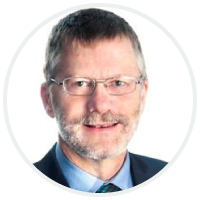 Geoffrey Webber
Treasurer
Income Tax Consultant Duke CPA Inc.
Geoffrey Webber has lived in Lac-Brome for more than 30 years. He has two children, one of whom has chosen to return to Knowlton to raise his family. Geoffrey is an income tax consultant with MNP in Cowansville. He is also involved with Les Maisons Butters, which provides housing to people with an intellectual handicap.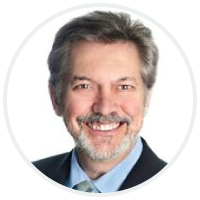 Mario Lagimonière
Ex Officio President
Vice-President RBC Dominion Securities – Retired
A former portfolio manager, Mario has been involved with the Hospital and the BMP Foundation since 1989, and served as President of the Foundation for seven years. Thanks to his involvement in the last two Capital Campaigns, great achievements have been made such as the establishment of the outpatient surgical clinic and the expansion of the orthopedic clinic.
Directors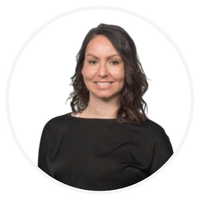 Geneviève Émond
Kinesiologist and Executive Director
Concept Kiné Pro
As a certified kinesiologist, Geneviève has always enjoyed caring for people. With a keen interest in the well-being of hospital patients and a concern for health issues, it was an easy decision for Geneviève to become involved with the BMP Foundation.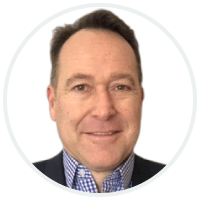 Jeremy Fontana
Owner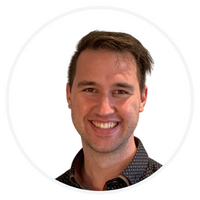 Mathieu Giroux
Nurse
Brome-Missisquoi-Perkins Hospital
Mathieu has been a clinical nurse at the BMP Hospital since 2012 at the emergency department. For him, being involved with the Foundation is an additional  way to help the regional population gain access to better care.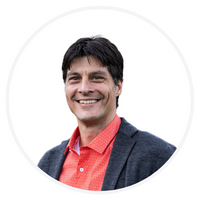 Dr. Gérard Huni
Anesthesiologist
Brome-Missisquoi-Perkins Hospital
Gérard has been an anesthesiologist at the BMP Hospital since 2012. He has been involved with the BMP Foundation's fundraising events for many years and became a member of the Board in order to improve the quality of care offered to the Brome-Missisquoi community.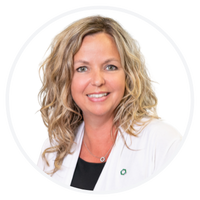 Margerie Légaré
Executive Director
Caisse Desjardins de la Porte-des-Cantons-de-l'Est
With over 36 years of experience in personal finance and management, Margerie is known for her listening skills, community involvement, and strategic vision. In order to contribute to social progress, Margerie has decided to become involved with the BMP Foundation to help ensure the success of health services offered by our beautiful hospital.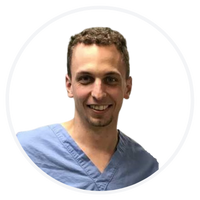 Dr. Félix Munger
Orthopedist
Brome-Missisquoi-Perkins Hospital
Always a cheerful surgeon, Dr. Munger is a dedicated orthopedic surgeon who always strives to provide quality health care. He has decided to go further for the citizens of Brome-Missisquoi by becoming a member of the board in 2022.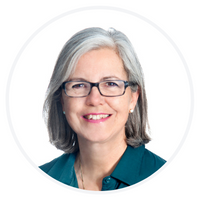 Dr. Élizabeth Racine
Family doctor
Retired
A family physician in Bromont from 1990 to 2021, Elizabeth joined the BMP family from 1993 to 2014. Her involvement with the BMP Foundation for over 10 years is a reflection of her attachment to our BMP Hospital.