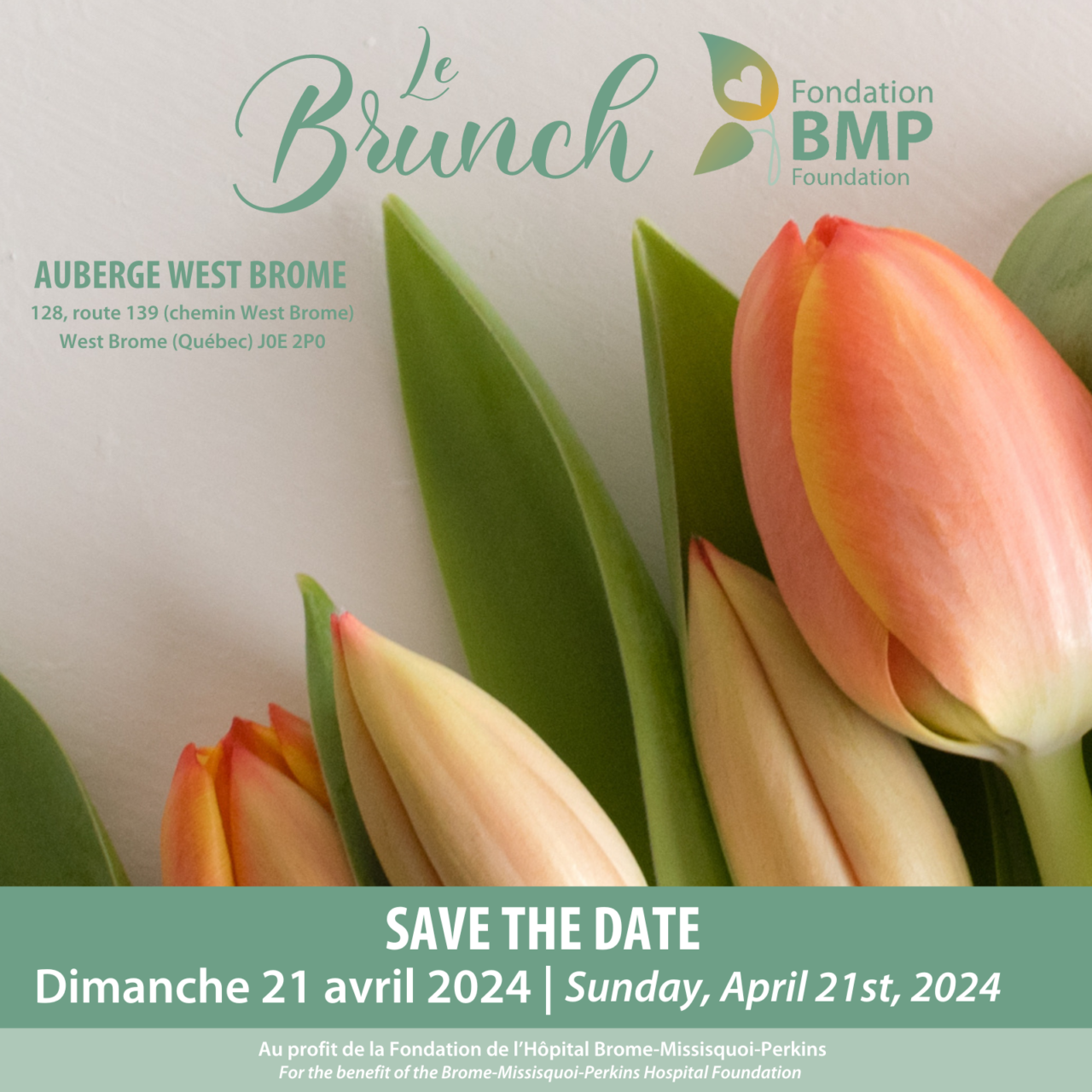 Date
April 21st, 2024
Location
Auberge West Brome (128 QC-139, West Brome, QC J0E 2P0)
BMP Brunch
The entire BMP Foundation team is currently working on fundraising events for 2024. We invite you to reserve your Sunday, April 21st, 2024, for our traditional BMP Brunch! As usual, it will be held at the Auberge West Brome and two courses will be offered.
Don't miss this gourmet event that brings friends and family together to support healthcare in your region! What's more, the buffet is delicious!
More details to come.
Rooted in Brome-Missisquoi
Created in 1988 by Mr. George Bristol, this event started as a small spaghetti dinner to raise money for the BMP Hospital. Over the past 35 years, the BMP Brunch has evolved into an annual event with close to 300 guests. This event is also an opportunity for participants to meet their elected officials. Whether to cut roast beef or serve water, the regional mayors are happy to take the time to talk with the citizens of Brome-Missisquoi.